Invite friends. Get rewarded.
Our invitation program is engineered for savings. Available now in Arizona and Missouri.
June 24, 2020
---

Written by
Kim Klenk
Growth Marketing Director
Here's the deal: we believe that too much of what you pay for insurance is spent on advertising.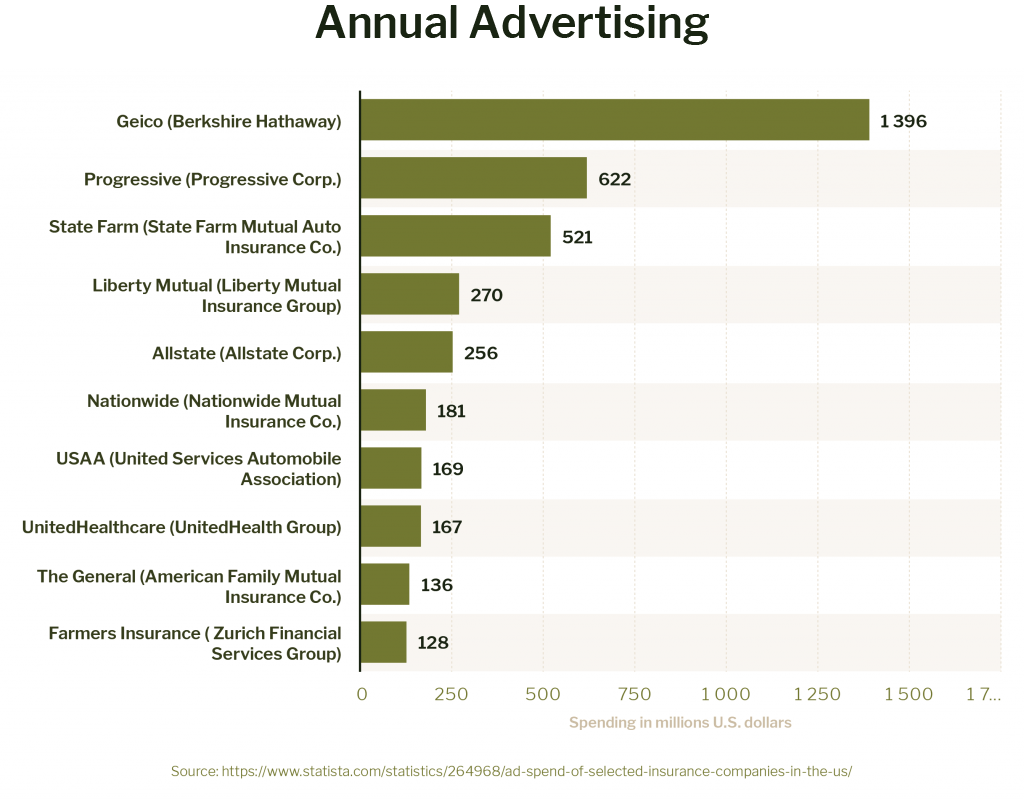 The reason insurance companies do this is simple—they want to grow and advertising is a big part of how they attract new customers. So, where are they attracting these customers come from? Mostly other insurance companies!
Across the insurance industry, the average retention rate is 84% - which means for every 100 customers an insurance company has, they have to acquire 16 new ones to replace the ones they lose. So, as customers switch insurance companies, insurers must spend both to replace the switchers and to attract new customers in order to grow. This creates an increasing cycle of customer acquisition spending. 
Where does all this money come from? 
Within your insurance policies is an amount for customer acquisition. This is natural and normal for every business to spend for customer acquisition. But the cycle is causing increasing spend (of your money), and we believe that's not a good thing.
We looked at this dynamic and knew there had to be a better way. 
We asked ourselves: Could we construct an insurance company where the huge portion of premiums were funding claims rather than overhead, which is the whole point of an insurance company anyway? 
Enter, the Branch invitation program. 
If you live in Arizona or Missouri, for every friend you invite to Branch who joins, you get a 1% discount on your premium as long as they remain a client. Invite 10 friends who sign up with Branch and you get a 10% discount, as long as they remain clients. And on it goes: the more friends, the bigger the discount.
It's (dare we say?) a win-win-win!
Winner 1: You. You invite friends, your insurance costs less money.
Winner 2: Branch. We spend less time on advertising and more time on making a great product. 
Winner 3: Our community. Less money going to fund advertising means lower prices for all. 
👏👏👏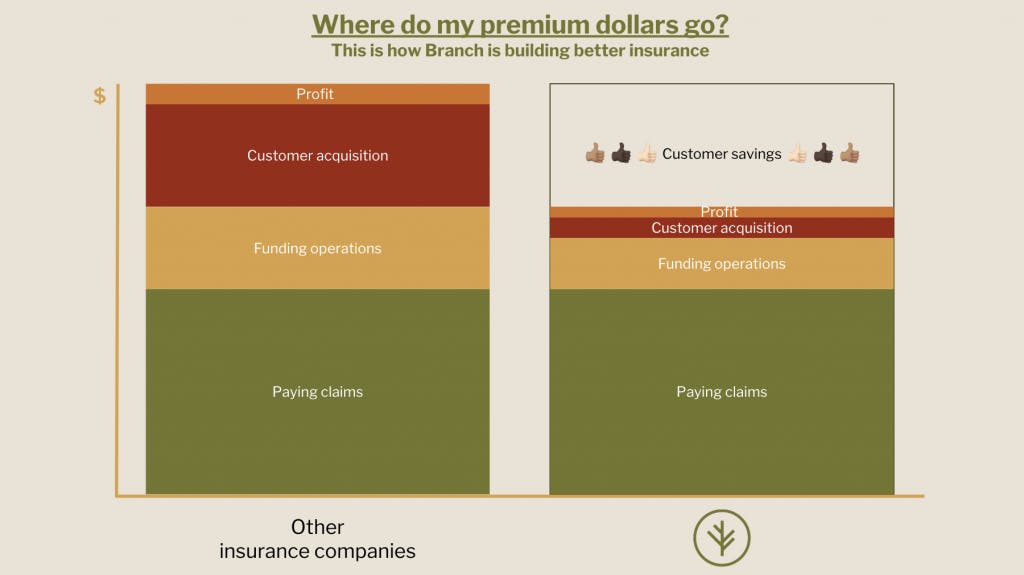 Becoming a Branch client couldn't be easier. See your price for home & auto insurance instantly with just your name and address. Too good to be true? See for yourself.
Want a price?
Get a price within minutes with just your basic information
To provide your accurate price, we'll ask you for information as well as gather information such as your claims, driving, and credit information, including credit report, from other sources for you and your household. Texas only: seeUse of Credit Disclosure
By proceeding, you acknowledge that we may contact you using information provided by you pursuant to the terms of the BranchCommunications Consent