Branch + Homepoint = Customized Savings.
Skip the long forms —simply tell us your name and address to see your savings. See your savings instantly—just tell us your name and address. All policies are backed by A-rated underwriters and reinsurers.
To provide your accurate price, we'll ask you for information as well as gather information such as your claims, driving, and credit information, including credit report, from other sources for you and your household. Texas only: see Use of Credit Disclosure. This never affects your credit score, and we don't sell any of your data to anyone.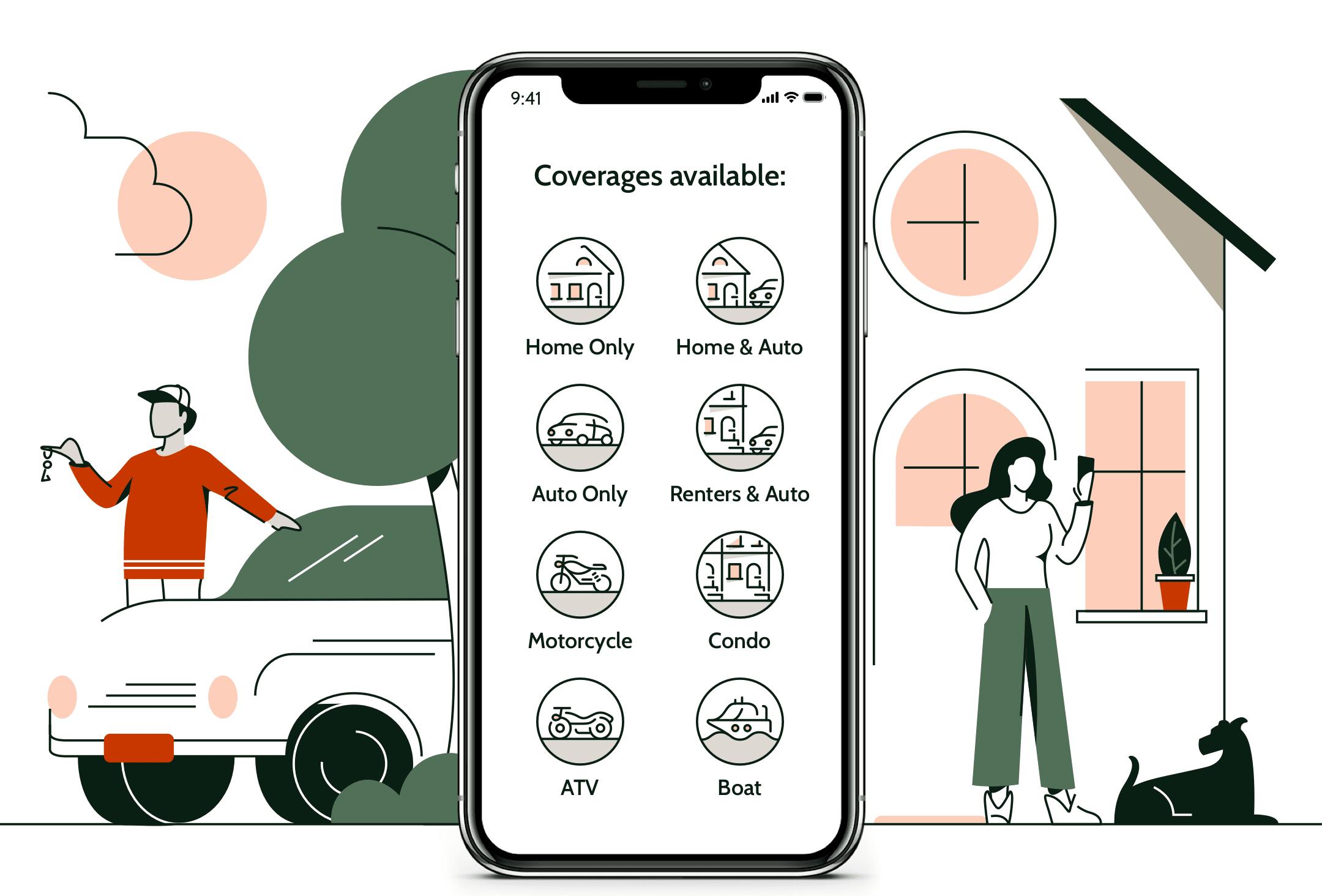 Partnered With

9 out of 10 customers would refer Branch to friends or colleagues
Members average savings when they switch and bundle home and auto with Branch
$971

*
You could save even more by bundling with Homepoint.
*Average bundle savings from all prices seen by users who visited Branch between 07/01/2022 - 12/01/2022.
Why choose Branch?
There are tons of reasons. Here are just a few.